Nissan LEAF Technology: Helping You Go Further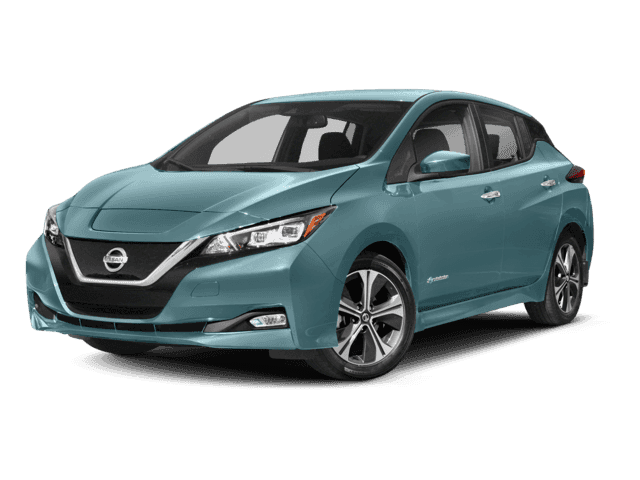 Searching for a stylish, eco-conscious, and tech-laden new vehicle in or around Johns Creek? The Nissan LEAF could be the perfect new vehicle for you. This Nissan EV has it all, from ample space for five passengers, to a generous range, estimated at 151 miles per charge, to instant torque, right from a standstill, making it a great choice for those looking to save money on fuel costs to those who are looking to reduce their carbon footprint, and more.
Tech Specs: An Overview
The Nissan LEAF boasts a standard 147-horsepower all-electric motor mated to a lithium-ion battery that helps you go further per charge and have more fun per mile, wherever you journey near Roswell. This Nissan model is at the cutting-edge of modern automotive technology, boasting such features as Nissan e-Pedal technology with regenerative braking, Nissan Intelligent Mobility™, and ProPILOT driver-assistance technology. Of course, it goes without saying that the Nissan LEAF also includes the latest in-car infotainment tech, like Android Auto™ and Apple CarPlay™, plus NISSANCONNECT™ technology, which allows you to use your smartphone to monitor or control everything from your LEAF's cabin temperature to your range, and more.
e-Pedal Technology: Learn More
You can easily accelerate, decelerate, and even come to a stop using just your Nissan's accelerator, by turning on e-Pedal technology. This innovative feature also lets you do things like come to a complete stop on hilly surfaces, and then resume driving instantly. Whether you're commuting through Alpharetta or traveling more long-distance, this feature helps make every drive more comfortable.
Nissan Intelligent Mobility™: Learn More
Nissan Intelligent Mobility™ helps you get where you're going in or around Sandy Springs efficiently, safely, and conveniently, doing all the things you need to do as you drive. From hands-free calling to charging your phone to finding your way with integrated navigation and even setting customizable alerts if someone else is driving your vehicle, this innovative suite of technologies helps you make the most of your Nissan LEAF ownership or leasing experience.
ProPILOT Assist Driver Assistance Features
ProPILOT Assist is Nissan's innovative suite of driver-assistance technologies that is paving the way towards a more autonomous driving experience. Combining an intelligent cruise control system with steering assist, ProPILOT Assist lets you maintain lane control, maintain a set speed, and more. It uses a forward facing camera and radar, plus several sensors and an electronic control module to help you do this. Plus, it can even slow your vehicle to stop for you and keep it in place during an Atlanta traffic jam!
Learn More about the Nissan LEAF
Want to learn more about the Nissan LEAF and all its amazing new technology? Contact us online or call us at (678) 608-2023 today. Here at Regal Nissan, we're here to help you with your new car needs in whatever way we can!