Regal Nissan Offers Custom Trucks & SUVs in Roswell
Our Nissan dealership in Roswell is proud to serve local truck enthusiasts at our on-site truck center with truck specialists ready to assist you. At Regal Nissan, we have been passionate about trucks since the beginning and want to provide our buyers with every advantage when it comes to choosing one of our models.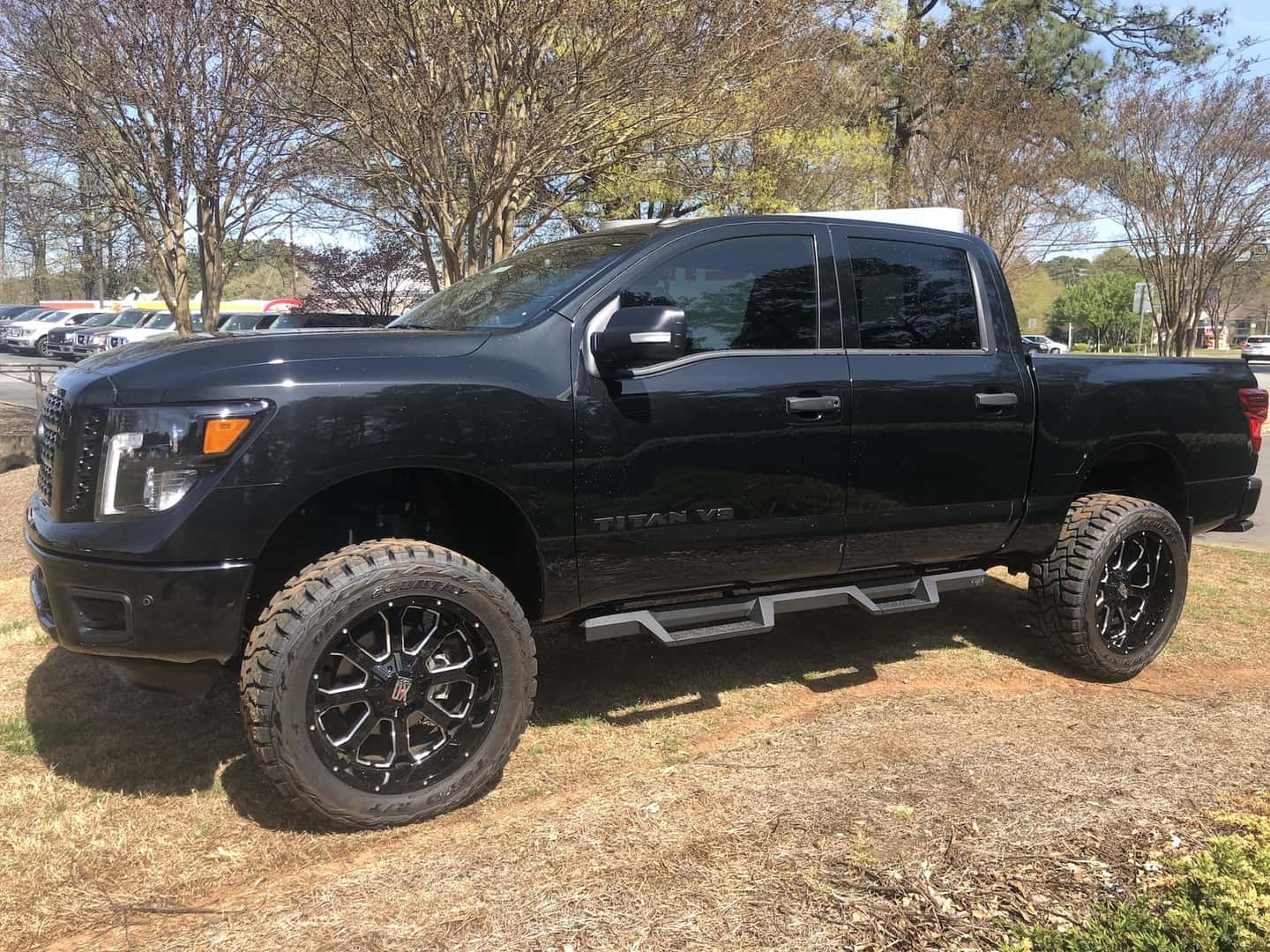 Regal Nissan Truck Center
Recent surveys show that 39 percent of truck owners in the U.S. modify their trucks. We make it possible for you to buy a lifted truck or modify your new Nissan truck or SUV. Tell us about your dream truck or SUV, and we can make it happen!
Our Regal Nissan Truck Center works with custom wheels, grills, Tonneau covers, and more to personalize your vehicle. We also offer the following packages:
Small lift
6-inch lift
6-inch lift performance package
Our dealership offers many custom Nissan Titans, but we also customize Jeeps as well as pre-owned trucks and SUVs. With our wide variety, you are sure to find something perfectly suited to your needs.
Black Watch Customs
If you already own a Nissan truck or SUV and want to buy custom parts or accessories, visit our Black Watch Customs page. Black Watch Customs in Roswell, GA specializes in off-road, performance, and appearance parts and installation for Nissan vehicles. Black Watch Customs is proud to be a part of the truck community, helping customers accessorize or modify their Nissan Armada, Frontier, Titan XD, or even Xterra!
Contact us for more details on our custom packages, or visit our site to start the customizing process at Regal Nissan in Roswell. Want to lift a new Nissan truck? Contact our truck specialists at Regal Nissan Truck Center. Own a Nissan and want to buy parts for customizing? Contact Black Watch Customs. Get your Nissan customized today!